Everyday when you open your cabinet,
Walao !! No shirt wear leh

Hahahaha, is that the conversation in your mind.

Lai ! Look over here !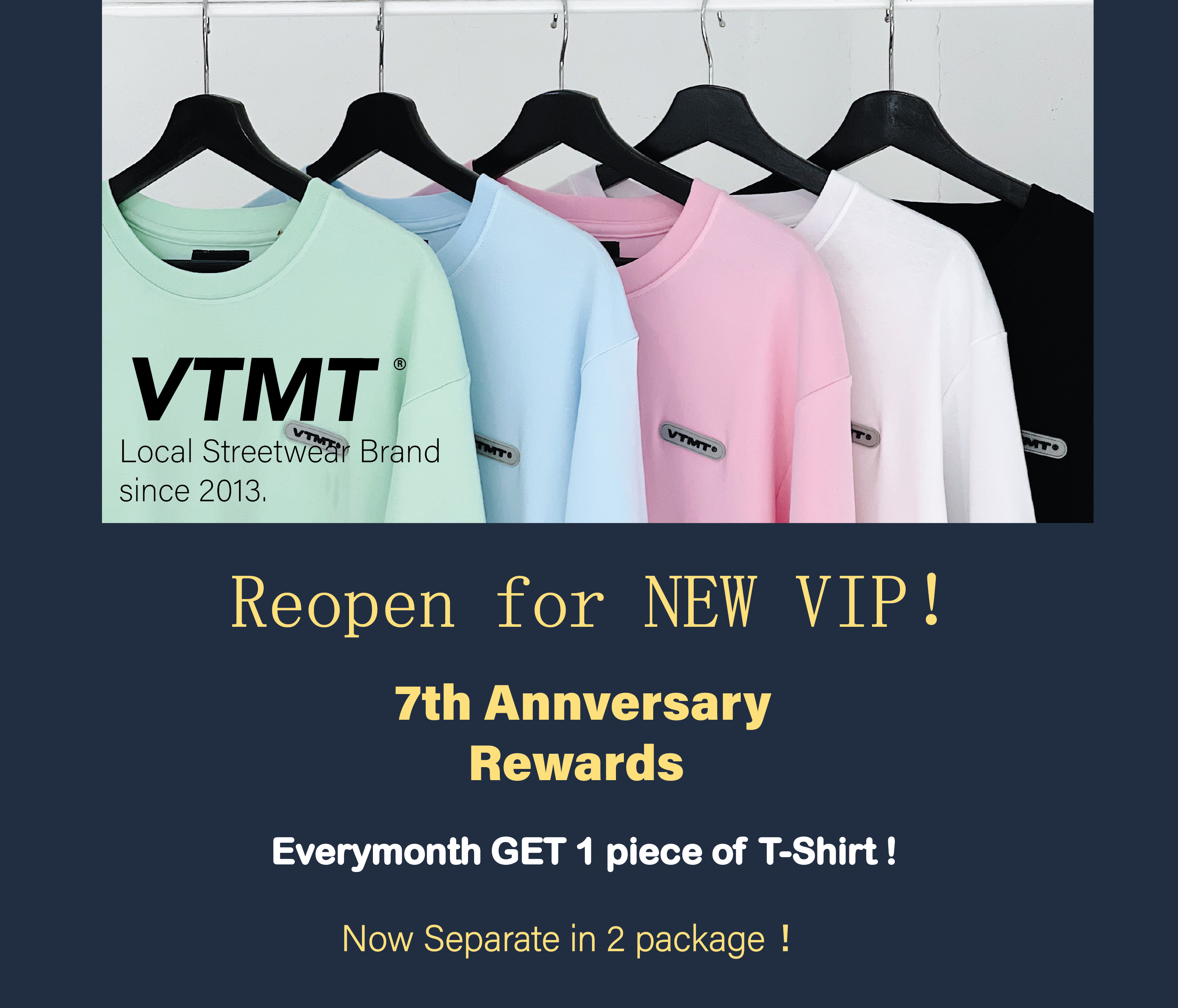 We serve 500 VIP in 2020 !
why so many people?
because It's Totally WORTH IT
Now I give you all a chance, you can choose
Any shirt you want,
Any size you want,
Any design you want !

Choose by yourself
YOU HAPPY , I HAPPY!
Because I want to thank you all support us 7 years liao.
we happy and we hope you also happy!
VTMTCO a Local Unisex Streetwear Brand TOP 5.
Within 7 years, we have tried many styles and many colours and many cutting because we just want to be your favourite.😍
Recently, we also collab with Sanrio HK and had released a series of hello kitty collaboration garment.

Unique Design - Maybe you can buy affordable clothings outside. But how many times will you wear it ? Maybe for a few times you will feel the design is outdated. Every time we release a new collection we will do a survey in the market to find out the most fashion design. We have multiple choice of design for our collection with simple logo and also complex element blend in our design.



Quality guarantee - we research liao 8 clothing manufacturer and finally we found the most comfortable clothing material, very soft, very cold and very siokkk one !! Confirm siok than your Pajamas.



Match easily - In this 7 years, we try out 10 times different cutting, finally we found the best cutting for MALAYSIANS.
Oversize cutting - For girls you can just wear our shirts that is slightly oversize that can cover your ass, that's enough for you to go paktor immediately.

For bulk and macho guy also don't have to worries at all, our size is up to 3XL !

RM188 or RM248 you choose yourself !
WAIT A MINUTE
During this periods, you still can enjoy
Benefit of VIP !!
Maybe you didn't have the chance to buy and try out our shirt yet ! Belum Try Belum tau, Sudah try every month mau !

Walk by , cross by don't miss this chance !
------------------------------------------------------------------------------------------------------------------------------
Term and Condition
RM188 for 4 months.

RM248 for 6 months.

Enjoy Benefit during the duration.

Redeem 1 T-shirt for every month. (Couldn't bring forward to next month)

One person for per slot only.

Shipping fee is EXCLUSIVE. WM=RM15, EM=RM25

NO Exchange & Return


Click the link below and
make your ORDER:
https://www.facebook.com/vtmtco
or WhatsApp us:
https://api.whatsapp.com/send?phone=60124711633&text=I%20want%20RM188