VTMT SS18 Retro Series Collection
2018年強勢回歸 經典復古再度崛起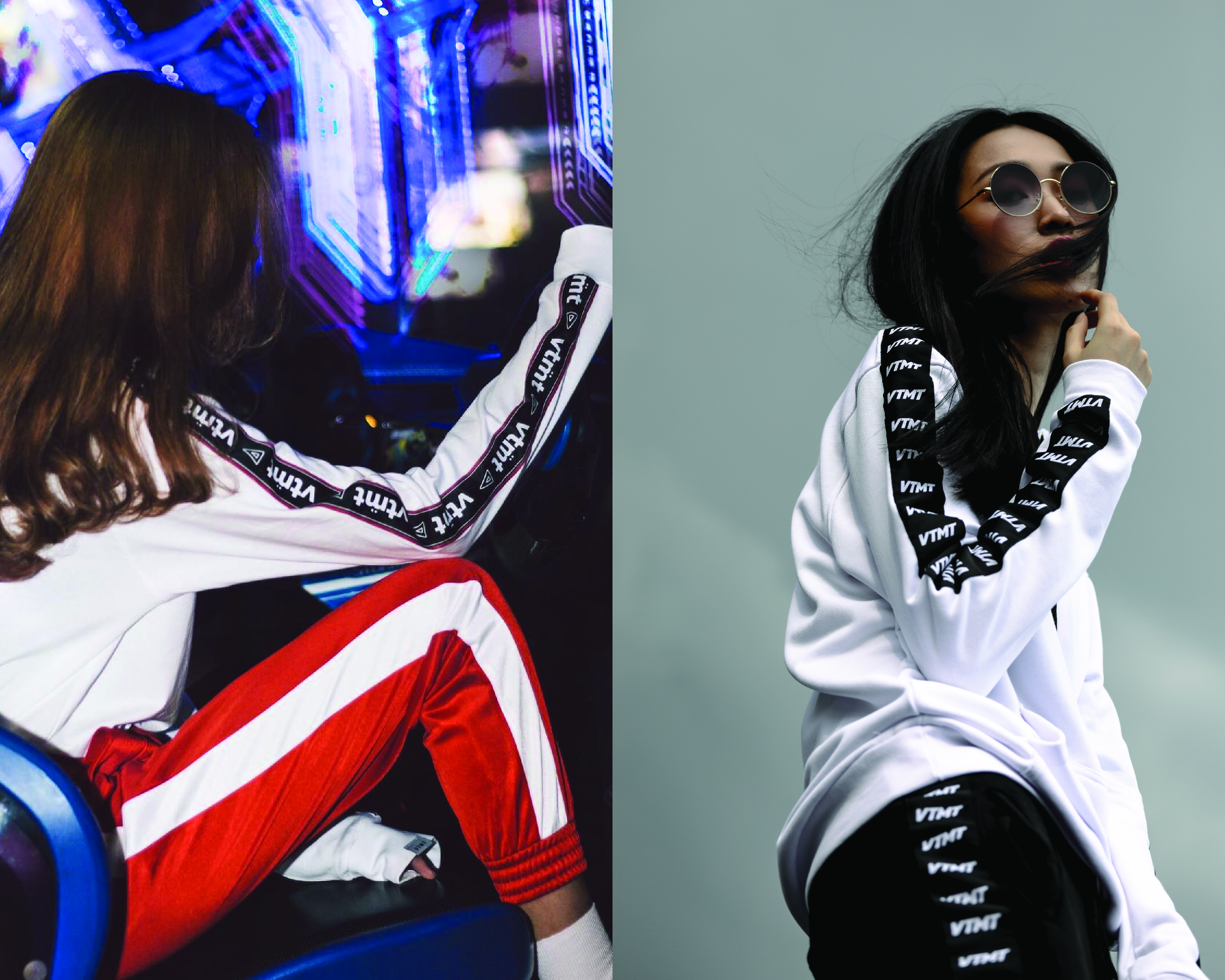 VTMT SS18 Retro Series Collection
2018年強勢回歸 經典復古再度崛起
To all the VTMT fans & customers, we listen your voice and this Spring/Summer Season Collection 2018 we'd improve in quality better than the last SS17 TAPE Collection.
VTMT are back for our Tape Series Collection that is sure to impress with those details. VTMT Side Stripe Tape will be changing its VTMT logo printed on Tape to an embroidery, other than that, VTMT size measurement will be slightly different by using some old school cutting-edge shape, pullover for the track jackets and sizes for long sleeves, hoodies and tees will be slightly bigger than usual.
VTMT在今年已經對症下藥做出改良各位不必再擔心關於會不會把衣服上的'Tape'洗壞掉的事情了。這一次我們相當的用心,我們改用了刺繡的方式,所以各位鄉親可以不用再擔心了

️在衣服上我們還是堅持使用100%的棉質布料,在於剪裁上面有做稍微的修改。
For this SS18 collection, VTMT will still using the basic colours ( Black & White ) and VTMT first attempt using gold colours on VTMT apparel but so those who are fans of bright colours i'm sure you will definitely don't want to miss this !
對於這次最新的商品我們依舊採用了黑白兩色還有就是首度大膽嘗試的`金色' ,這是非常吸睛的配色,如果各位鄉親發現衣櫥裡都是黑白配色的衣服,可以不妨嘗試入手一件呢!
Above are the style guides of how to match and style with VTMT Retro Series Long Sleeves that will bring out the combination of street's style and old school sports wear look. One of the way to rock the Retro Tape Long Sleeves with is denim, it can easily match it with damaged denim pants, straight or skinny cut denim long pants, denim pencil skirt that most of the people will have denim in their wardrobe. Other than that, you will never go wrong matching with Retro Tape Jogger Pants together with the long sleeves, it is a perfect match for athletic and streetwear look.
在於長袖方面正如各位鄉親所見,以上模特兒都以不同的穿搭方式來呈現。比如大家衣櫥裡都會有的牛仔短褲,在這裡向各位鄉親強力推薦這樣的搭配方式,不論是搭配上咱們自家的運動褲或者是牛仔褲,都可以穿出不一樣的感覺!這就是'Tape' 的魅力所在!
Above will be VTMT LIMITED EDITION for this Retro Tape Collection, that's our Back Tape Series included Hoodies,Tees, Track Jacket and Track Pant. After looking at the style guide and imagery above , I guess you will like the range then grab it fast before the pieces gone. It will be available at VTMT store located at LG25 Empire Damansara. However, if you can't make it to the store then don't worry as the collection will drop at VTMT's online store so everyone will have a chance to cop the wear.
VTMT這次也推出了一系列限量商品,像是這款 'Retro Back Tape Tee 和 Hoodie' 還有'Retro Tape Track Jacket' & 'Retro Tape Track Pant' 也是非常好搭,主要就是不論怎麼配都會讓各位鄉親潮流感滿分,怎麼穿怎麼好看。看完這一次的系列商品後,想必已經燃起各位鄉親們入手的慾望了吧?快到我們實體門市入手吧!LG25 Empire Damansara.
Address: LG25, Empire Damansara, Jalan PJU 8/8, Damansara Perdana
Waze: VTMT1163